Updated: Oct 25
All the creepy cuisine and freaky festive things to do this Halloween season!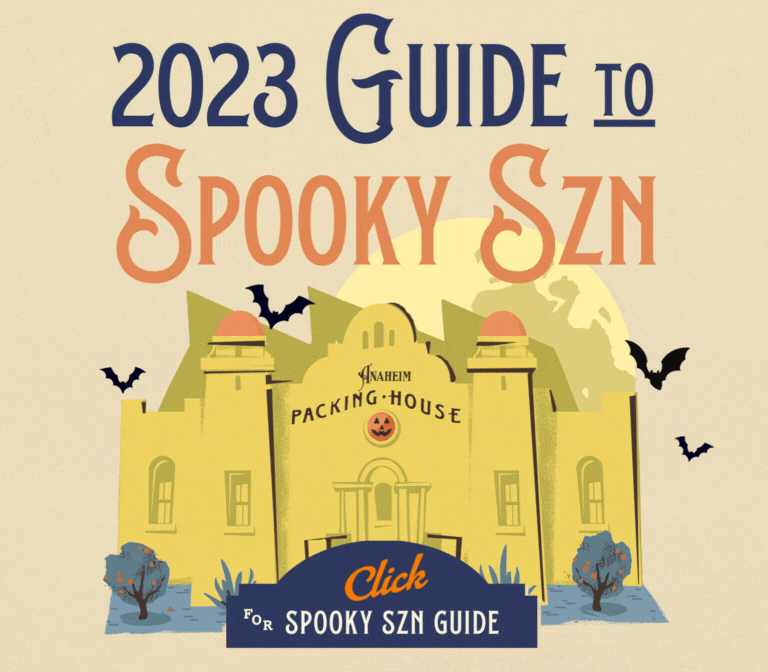 Terrifying Treats and Elixirs
Popbar - Packing House
Almost too adorable to eat, customize your very own freaky frozen treat...
Mummified and Halloween-y GelatoPops 🎥
Le Parfait Paris - Packing House
This award-winning French bakery is rolling out their frightful delights...
Available now through Dia de los Muertos!
🎥 Watch these treats come to life!
Black Croissant Roll - filled with vanilla cream
Skeleton Cakes - Choose from Signature or Noisette - each feeds between 4 to 6 people. Order 48 hours in advance.
Also available, Maple Spice Latte, Pumpkin Spice Latte and Chocolate Chai Spice Latte, as well as, individual Spooky Cakes and Tarts in the case.


Mini Monster - Packing House
For those who like to ghoulishly gaze into their PSL's eyes...
Pumpkin Spice Thai Tea
Unsung Brewing Co - MAKE Building
In celebration of Unsung Brewing Company's 7-year Anniversary on October 14, they have released 2 specialty beers with freaky-fun art cans. Plus check out their Liquid Pumpkin Pie on tap while supplies last!
Bride of Frank - sour with raspberries and black currents
U-Zombie - Double Hazy IPA with Citra and Nelson hops
Pali Wine Co - MAKE Building
For white wine lovers, try "Spooky Juice," and for red enthusiasts, try "Full Moon."
Frightfully Fun Things to Do around the Packing District
A Huevo Drag Brunch - Spooky Edition - Sacred Junk Bar
Enjoy food and drinks - show hosted by Pixie Dot
Sunday, October 29
Seating starts at 11am
Show time: 12-2pm
Muzeo's Outdoor Movie Nights - Muzeo Plaza
October 19, 5-8pm - "The Nightmare Before Christmas"
October 26, 5-8pm - "Hocus Pocus"


Epic Pub Quiz presents Trivia at The Iron Press - Packing House
October 26, 7-9pm
Anaheim Fall Festival and Parade Celebrates 100 Years with a free exhibit - "Hallowe'en Greetings" and "Tricks, Treats, and Traditions." - MUZEO's Carnegie Building
Now through November 5th
The Halloween Tree at Feldhaus Circle (in front of The Rinks at Anaheim Ice) -
Pick up a spooky treat from the Packing District and take a drive around the tree, inspired by Ray Bradbury!
The Anaheim Fall Festival and Halloween Parade
Spook-taters welcome! Saturday, October 28, just a short block away, watch the frightful floats and macabre marchers in this nearly 100-year old Halloween tradition from 7-9pm. Before the parade begins, stop by for a ghastly good time at the Anaheim Fall Festival on Center Street Promenade, 11am-6pm.
Click here for more parade information.


In Cased you Missed it... Past October Events:


Unsung Brewing Company's 7th Anniversary Costume Party
October 14, 10am-12am
Dress up and enjoy new beer releases, music and more!
Witches Brew Night Market - Farmers Park
October 14-15, 4-9pm
Shop from over 50 majikal makers, get your fortune told and snap a photo at the spooky backdrop.
Meet Author of "A Box of Magick," Jamie Della - Packing House Porch
October 14, 4-9pm
For more info and to pre-order a book, click here.
Golden Years Vintage Market - Farmers Park
October 21, 11am-5pm
Shop fall fashion, accessories and vinyls at the best curated collection of vintage vendors in north Orange County.
The Blind Rabbit - Packing House
"Defense of the Dark Arts" - October Sold Out - stay tuned for Winter Wizard-ing Fun
Through October 30, for those witches, wizards and muggles lucky enough to get a reservation for this Harry Potter Themed Spook-easy Experience, they will experience magical elixirs, Hogwarts decor and a chance to put on the sorting hat to find out which house they belong to. Don't worry if you didn't get a reservation for the Halloween season, follow The Blind Rabbit on Instagram for the announcement of their wonderful winter wizardry dates and reservation launch.
🎥 Take a virtual tour of the "Defense of the Dark Arts."
Sip and Scare - Paint Night at Pali Wine Company - MAKE Building - Cancelled
October 22, 3-5pm
Ticket includes all painting supplies, paint instruction and complimentary 8 oz wine